Are Zillow Home Values Accurate?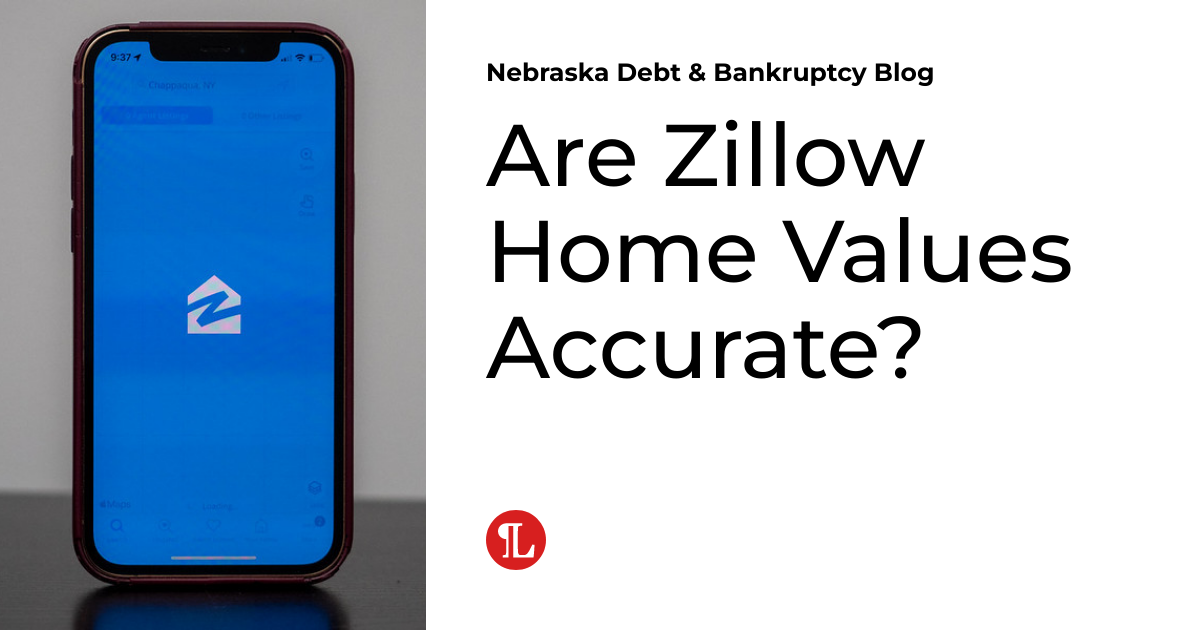 I read this comment from another bankruptcy attorney today:
"Help me understand why the home value (Z)estimates from a company that lost nearly $1 billion of its own money by relying on those (Z)estimates to play in the house flipping market are reliable."
Home values provided by Zillow are important in bankruptcy cases, even if those values tend to be inflated.
The first thing I do when speaking to a prospective client who owns a home is to type their address into a Google search. Up pops a list of home valuations, and Zillow is almost at the top of the list.
Why do we search the Zillow value? Because only $60,000 of a home's equity is protected in a Nebraska bankruptcy case, and it is extremely important to get an accurate valuation of a client's home.
County assessor values tend to be low. Clients tend to underestimate their home's value. So it is very important that a bankruptcy attorney look at outside sources.
We look at the county assessor's webpages, Zillow, Realtor.com, and other valuation sites to get an idea of a home's value.
What you should know is that the bankruptcy trustee also looks at these valuations as well.
If a Chapter 7 Trustee sees a Zillow value that is substantially higher than the value listed on the bankruptcy schedules, problems will arise. The Trustee may have a real estate agent inspect the home to see if it is worthwhile to sell the home.
Chapter 7 Trustees are paid a commission to uncover undervalued real estate and to sell homes if more than $60,000 of equity exists. That's why we cannot ignore those Zillow valuations ("Zestimates").
Problems with Zillow Values:
Damage to homes. Zillow does not know if your home has a cracked foundation or a leaky roof.
Deferred Maintenance: Zillow does not see if you have kept the home up to date with regular maintenance.
Dissimilar Neighborhoods. Perhaps your home is next to a fancy neighborhood, so the sales price of those homes tends to artificially inflate the Zillow value.
Are Zillow values accurate? Sometimes yes and sometimes no. But they are always relevant and must be addressed.
Explain Why Zillow is Wrong:
If a Zillow value overstates a home's value, the bankruptcy schedules must address that issue. The home description should list the Zillow value and then explain why it should be ignored. ("Zillow value is inaccurate due to crack in foundation and leaky roof.")
Online valuations are part of the new bankruptcy landscape. It's a factor we cannot ignore.
Image courtesy Flickr and ajay_suresh