Filing A Slip And Fall Lawsuit In Ohio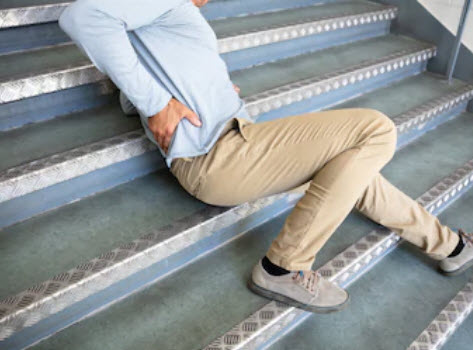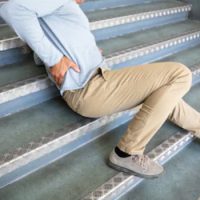 Slip and fall lawsuits are all too common in Ohio, and they can cause life-altering consequences for victims. As the name suggests, this type of lawsuit involves victims slipping and falling due to property owner negligence. If you have experienced this type of accident firsthand, you already know that it can lead to serious medical expenses, missed wages, emotional distress, and many other damages. But how exactly do you file a personal injury lawsuit after a slip and fall in Ohio? What kinds of issues might you experience, and how can you pursue a settlement that reflects your damages? Let's find out.
When Is a Property Owner Responsible for Slips and Falls? 
In order to receive compensation for your slip and fall injury, you must prove that the property owner was negligent when they allowed the fall hazard to go unaddressed. There are four elements of negligence you should be aware of:
Duty of Care
Breach of Duty
Causation
Injuries
 You must establish that all of these factors were present if you wish to receive compensation for your injuries. First, you must show that the property owner owed you a duty of care. For example, they may have been the owner of a grocery store – an establishment with a legal duty to uphold safety principles. Next, you must show that they breached this duty in some way. For example, the grocery store staff may have allowed a spilled carton of milk to lie on the floor for an hour.
Then, you need to show that this breach of negligence led directly to your injury. For example, the grocery store might claim that you slipped on a banana and not the spilled milk. They may have breached their duty, but you need to establish a connection between the breach and your injuries. Speaking of injuries, the last step is to prove that you suffered legitimate medical issues as a result of your accident. Often, this is as easy as showing your medical records.
Types of Slips and Falls 
Slips and falls can occur in a number of different ways:
Slips on Spills: As with the above example, slips and falls can occur because of wet floors, slippery surfaces, and related safety issues.
Slips on Debris: Slips can also occur because of debris, such as small pebbles, marbles, nuts, bolts, and so on.
Slips Due to Building Code Violations: Some falls occur because of building code violations, such as the failure to install proper handrails or adequate lighting in dark stairwells.
Slips on Icy or Snowy Surfaces: Falls can easily occur in the winter months when property owners fail to clear away ice or snow from their driveways, sidewalks, parking lots, and so on.
Where Can I Find a Qualified Personal Injury Lawyer in Columbus?
 If you've been searching for a qualified, experienced Columbus personal injury lawyer, look no further than Brian G. Miller CO., LPA. Over the years, we have helped numerous injured plaintiffs across the Ohio area – including those who have suffered life-altering injuries after slipping and falling. Negligent property owners must be held accountable for allowing these injuries to occur, and you pursue real justice with our help. Book your consultation today and take your first steps towards a fair settlement.
Sources: 
news.bloomberglaw.com/litigation/video-expert-testimony-keeps-salon-slip-and-fall-case-alive
progressivegrocer.com/brookshire-brothers-pay-13m-slip-and-fall-lawsuit