Filing for Bankruptcy in NJ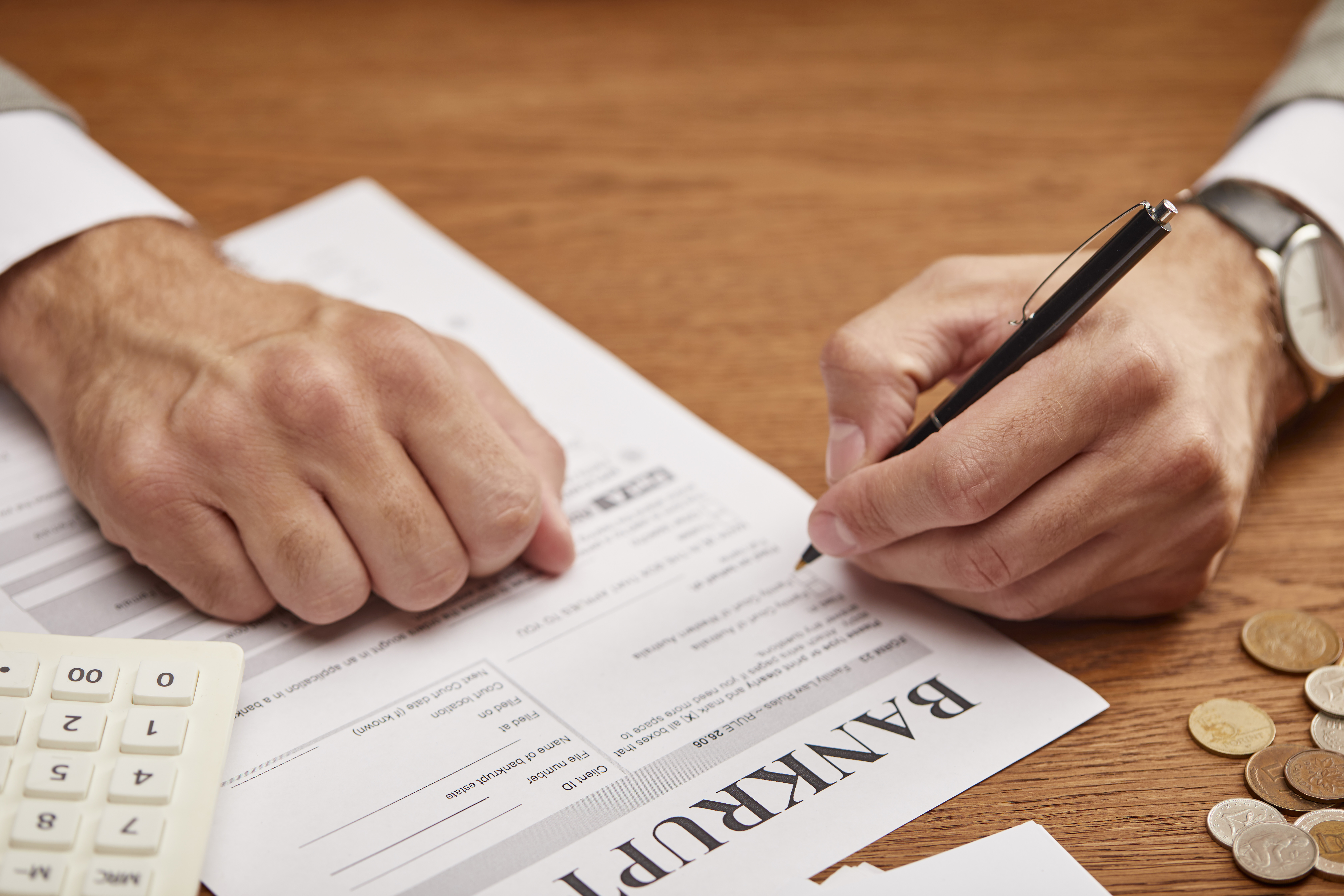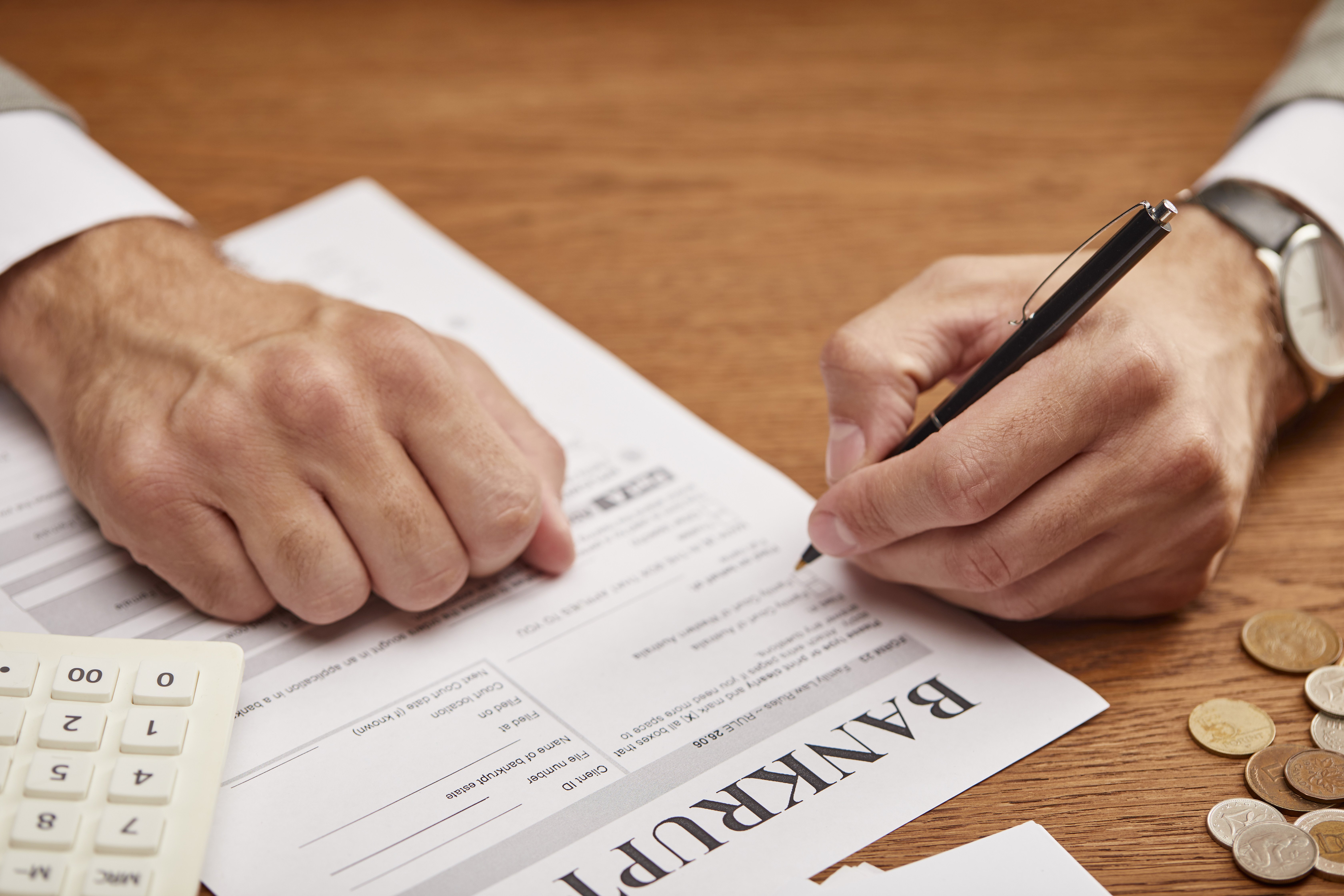 Every individual has the right to file for bankruptcy depending on that individual's financial situation. One of our expert bankruptcy attorneys can guide you into filing the best chapter of bankruptcy for your situation. Financial debt can become overwhelming quickly and bankruptcy is a viable option to help alleviate your economic situation. Many people do not realize that there are several types of bankruptcy, such as Chapter 7, Chapter 11 and Chapter 13. Each has its benefits and challenges, so knowing which is the best option for your present situation as well as your future recovery can make all the difference in your life.
The ins and outs of Chapter 7 Bankruptcy
Chapter 7 is termed the liquidation bankruptcy chapter. In a chapter 7 bankruptcy you can eliminate, wipe out or discharge most types of debt. Examples of unsecured debt that can be wiped out are credit cards and medical bills. All types of people and companies — individuals, married couples, corporations, and partnerships can all file a Chapter 7 bankruptcy if eligible.
Many Chapter 7 filers do not have much in the way of assets. They may be renters and own an older car, or no car at all. Some live with parents, friends, or siblings. Others have houses that do not have much equity or are in serious need of repair. One of the reasons that Chapter 7 bankruptcy works well for these individuals is that they do not have to give up large assets because they simply do not have much equity, or all their assets are exempt. Debtors must also qualify for Chapter 7 bankruptcy by going through the "means test." If debtors do not pass this test, then they must file Chapter 13 or cannot file bankruptcy at all. A debtor who files under Chapter 7 is entitled to retain certain assets, while the remaining assets, if any, are sold and distributed pro rata to his/her creditors in an effort to partially satisfy the debt. More often than not, a debtor under a Chapter 7 has a "No Asset Case". 
Chapter 13 Bankruptcy defined
Chapter 13 bankruptcy is a type of bankruptcy that allows individuals with a regular income to propose a repayment plan to repay all or a portion of their debts over a period of three to five years. This type of bankruptcy is often used by individuals who have a steady income and want to keep their assets, such as their home or car, but are unable to make payments on their debts. The Bankruptcy code allows exemptions for certain assets. In a Chapter 13 bankruptcy, the individual must use their income to make payments to creditors according to the terms of the repayment plan. At the end of the repayment period, any remaining dischargeable debts are forgiven. Chapter 13 bankruptcy is also known as a "wage earner's plan."
Chapter 11 Bankruptcy briefly explained
Chapter 11 bankruptcy is a type of bankruptcy that is designed for businesses, partnerships, and individuals with high levels of debt. In a Chapter 11 bankruptcy, the debtor (the person or entity filing for bankruptcy) is allowed to continue operating the business and generate income while a reorganization plan is developed to repay creditors over time. The plan must be approved by the bankruptcy court and must provide for the payment of a portion of the debts owed to creditors.
Chapter 11 bankruptcy is often used by large corporations and businesses that need to restructure their debt in order to stay in business and avoid liquidation. It allows the business to reorganize its financial affairs and emerge as a stronger and more profitable entity. The goal of Chapter 11 bankruptcy is to provide the business with a fresh start while preserving jobs and maximizing the value of the business for its creditors.
Bankruptcy effects on your credit
A Chapter 7 and a Chapter 13 bankruptcy do have an impact on your credit report. Here are some of the effects:
Record on credit report: The bankruptcy will remain on your credit report for up to 10 years if it is a chapter 7 and 7 years in a chapter 13.

Credit score: Your credit score will decrease after filing for Chapter 13 bankruptcy, but it will start to improve as you make payments on your debts and demonstrate financial responsibility.

Loan eligibility: It may be more difficult to obtain loans or credit cards after a Chapter 13 bankruptcy, and if you are approved, the interest rates may be higher.

Future credit applications: When applying for credit in the future, you may be asked if you have filed for bankruptcy and how many times.
It's important to note that while a Chapter 13 bankruptcy can have a negative impact on your credit score, it can also provide relief from overwhelming debt and help you get back on the path to financial stability. It's a good idea to work with a financial advisor or bankruptcy attorney to understand the full impact a Chapter 13 bankruptcy can have on your credit and financial situation.
The Bankruptcy process
To file for bankruptcy in New Jersey, you will need to follow these steps:
Determine eligibility: Check if you are eligible to file for bankruptcy by meeting the income requirements and other eligibility criteria set by the U.S. Bankruptcy Code.
Choose a bankruptcy chapter: Decide which chapter of bankruptcy you want to file under – Chapter 7, Chapter 11, or Chapter 13.
Attend credit counseling: Before you can file, you must complete a credit counseling session from an approved agency.
Prepare and file bankruptcy petition: Collect all the necessary financial information and complete the required forms. File the petition with the U.S. Bankruptcy Court for the District of New Jersey.
Attend the 341 meeting: Attend the meeting of creditors, also known as the 341 meeting, where the bankruptcy trustee will ask you questions about your financial situation.
Complete the course of financial management: After filing, you must complete a course in personal financial management.
Receive discharge: If your bankruptcy is approved, you will receive a discharge of your debts, which legally releases you from your obligation to pay most debts.
It is recommended to consult with a bankruptcy attorney to guide you through the process and ensure that all the necessary steps are taken correctly. If you have a question regarding filing for bankruptcy, call the NJ law firm of Scura, Wigfield, Heyer, Stevens & Cammarota, LLP for a free consultation.